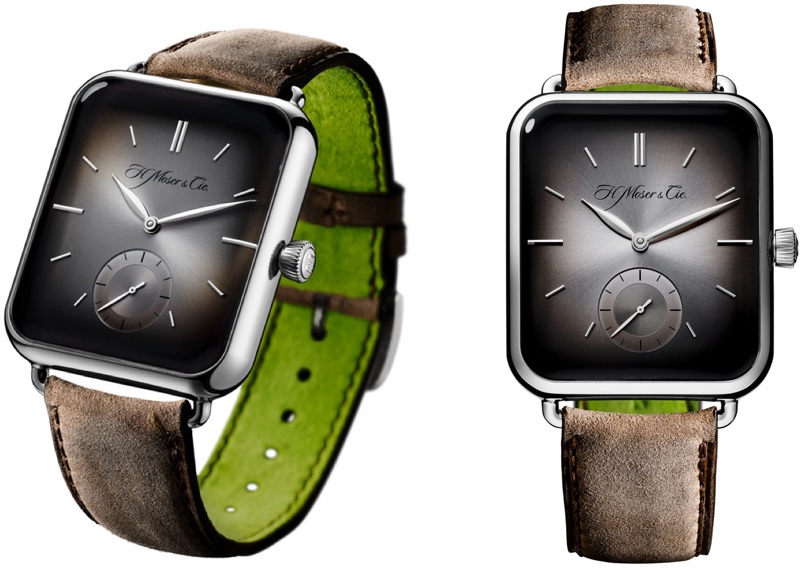 Is
Apple
Finally
Allowing
Third-Party
Faces?
January 6, 2016
No.
But the H. Moser & Cie. Swiss Alp mechanical watch is a white-gold piece of $24,000 proof that high-end aping isn't reserved for the likes of Apple and Samsung alone.
Aside from once again showing the need for third-party Faces, though, it's hard to tell exactly what sort of "statement" this 50-piece limited edition is making. It's pretty blatantly not an homage. Instead, I reckon it's a message to Cupertino that big-spending customers still care more about Swiss pieces of analog art more than they do some $17,000 obsolete-in-two-years smartwatch. As Hodinkee says at the link above, this is very much a "jab" at Apple Watch Edition and the perceived flippancy of its primary audience.
Whatever the case, we can all finally say Apple Watch has had an aesthetic impact on at least one tiny corner of the Swiss watch industry.