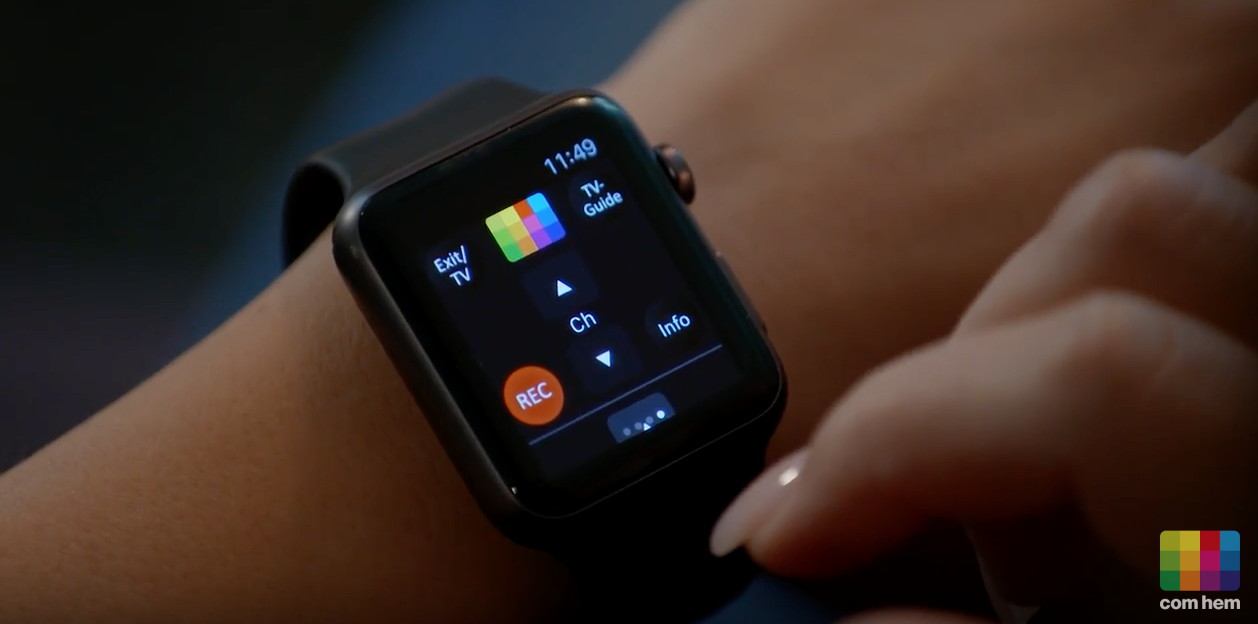 TiVo
Apple
Watch
App
Reported
To
Include
Voice
Control
January 4, 2016
Developed by Swedish TiVo partner Com Hem, it seems that the upcoming TiVo Apple Watch app will be able to replace users' remotes entirely, utilizing a dedicated voice search function along with live channel selection and television settling controls.
As "remote control" is one of the more exciting use cases for Apple Watch outside the obvious few we already know and (mostly) love, this is a promising development. Presumably, most industry-leading set-top box brands will follow suit. Right now, it isn't totally clear whether this app will be TiVo-branded or limited to Com Hem's cable customers, but rolling out some version of this seems like a lock for the DVR giant.
At any rate, expect a slew of similar demos and announcements over the course of CES this week.