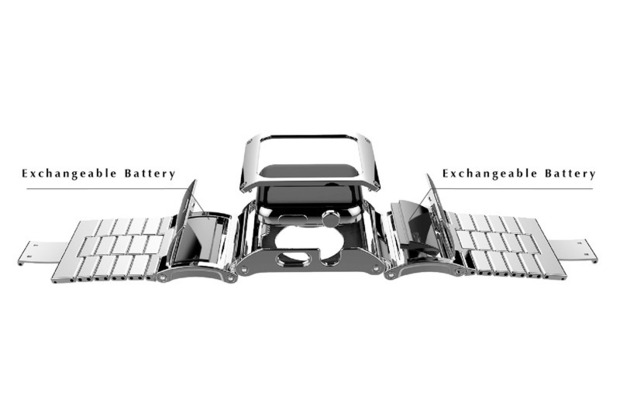 Brilletark
PRIME
Strap,
A.K.A.
Apple
Watch
Has
Made
Kickstarter
Amazing
December 16, 2015
One of the best things about Apple Watch is all the fun you can have on Kickstarter (and indiegogo and the like). I'm putting together a list of winners and losers and wild ideas and idiot musings harvested from the crowd-funded world, but in the meantime, check out this thing making the rounds:
I really dont know what to say. "LOL" might be appropriate, so I guess I'll go with that.
Here are some GIFs that demonstrate the idea further:
The Brilletark PRIME is expected to ship in July 2016 (after Apple Watch 2 solves some of its alleged "battery issues") for a retail MSRP starting at around $250 or so.
I wonder if the competing Reserve Strap will be out by then…
[Via CIO]