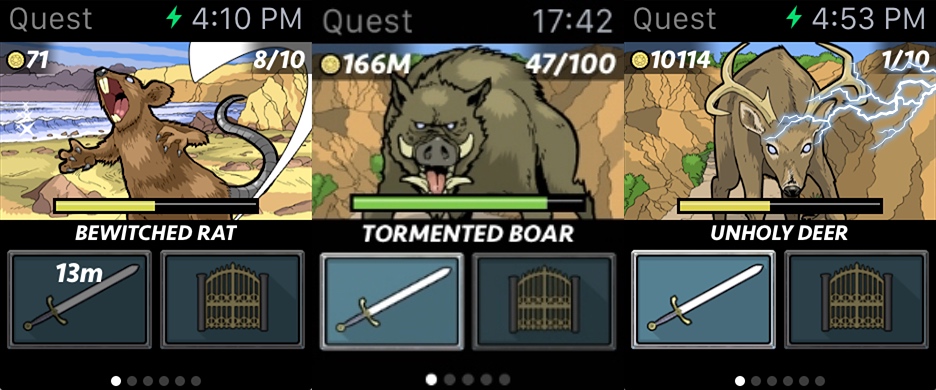 Runeblade
Update
Brings
Even
More
Adventuring
To
Apple
Watch
December 15, 2015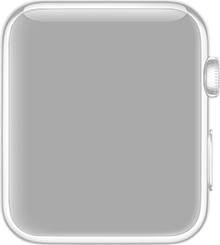 Fantasy game Runeblade, perhaps the most well-received Apple Watch game to date (which isn't saying much, given the platform's other contenders, a slew of fair-to-middling text-based "choose your own adventure" titles), just got a big, "season"-ending update, proving that gaming on Apple Watch isn't just a fantasy. Here's the trailer, and while it looks good, it's a bit short on details:
Of course, because of Apple Watch's lockdown on proper live animations (everything is a freaking GIF), the gameplay itself is still relatively slow and chuggy. Still, it's certainly competent, and it shows great potential for developer Everywear Games to do wondrous things once the wearable is opened up with faster specs and fewer restrictions.
All that said, the lagginess of the current model does seem to take a back seat to the rapid nature of actual gameplay sessions, which average a minuscule 40 seconds in duration (but add up to around 20 sessions per day). Additionally, the huge amount of content Everywear has dumped into this game — and their dedication to frequently updating the adventure — is a definite catalyst of customer retention. This infographic from the developer tells the whole story:
Runeblade is free on the App Store, but — as usual — IAPs will get you further faster. Still, it's worth a try if you haven't played it yet.
Happy microgaming!