Tweetbot
4.1
for
iOS
Brings
The
Best
Twitter
Client
to
Apple
Watch
November 3, 2015
Tabpots has just released Tweetbot 4.1 for iOS, and its biggest feature is that it's bringing its App natively to the Apple Watch. The update follows the recently released Tweetbot 4.0, which included a new design as well as new iOS 9 features. Now, with Tweetbot 4.1, users will be able to compose and respond to tweets, as well as view their recent activity and profiles.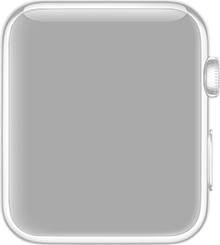 While the app does not include a timeline for viewing recent tweets — something we think isn't all that great anyways — the app does allow you to view your activity, something that was added in Tweetbot 4.0. When you open Tweetbot, you'll see a scrollable view of your Twitter mentions, new follows, likes, and your favorites (which is now a heart, right?). If you tap on any of these alerts, you'll be brought into a more detailed view where you can reply, retweet, follow back and more.
If you tap on the avatar of a user, you'll be taken to their profile where you can see their picture, read their bio and see their location if they've enabled it. You can also direct message them, follow and unfollow them.
If you want to send a tweet from your account, simply Force Touch in the main activity view and you'll be to send a tweet using voice dictation. Don't worry, you'll be able to confirm the tweet, edit, or even start over if what say isn't exactly right.
Unfortunately Tweetbot 4.1 does not yet offer Complication support for the Apple Watch nor a Glance view, something we'd really love to see. Being able to quickly compose a tweet with a single tap on my Watch face would be pretty awesome. Still, this app is far better than the native Twitter app which pretty much offers nothing on the Watch. If you're looking for a good Twitter client for your iPhone iPad, and your Watch, Tweetbot is the way to go.