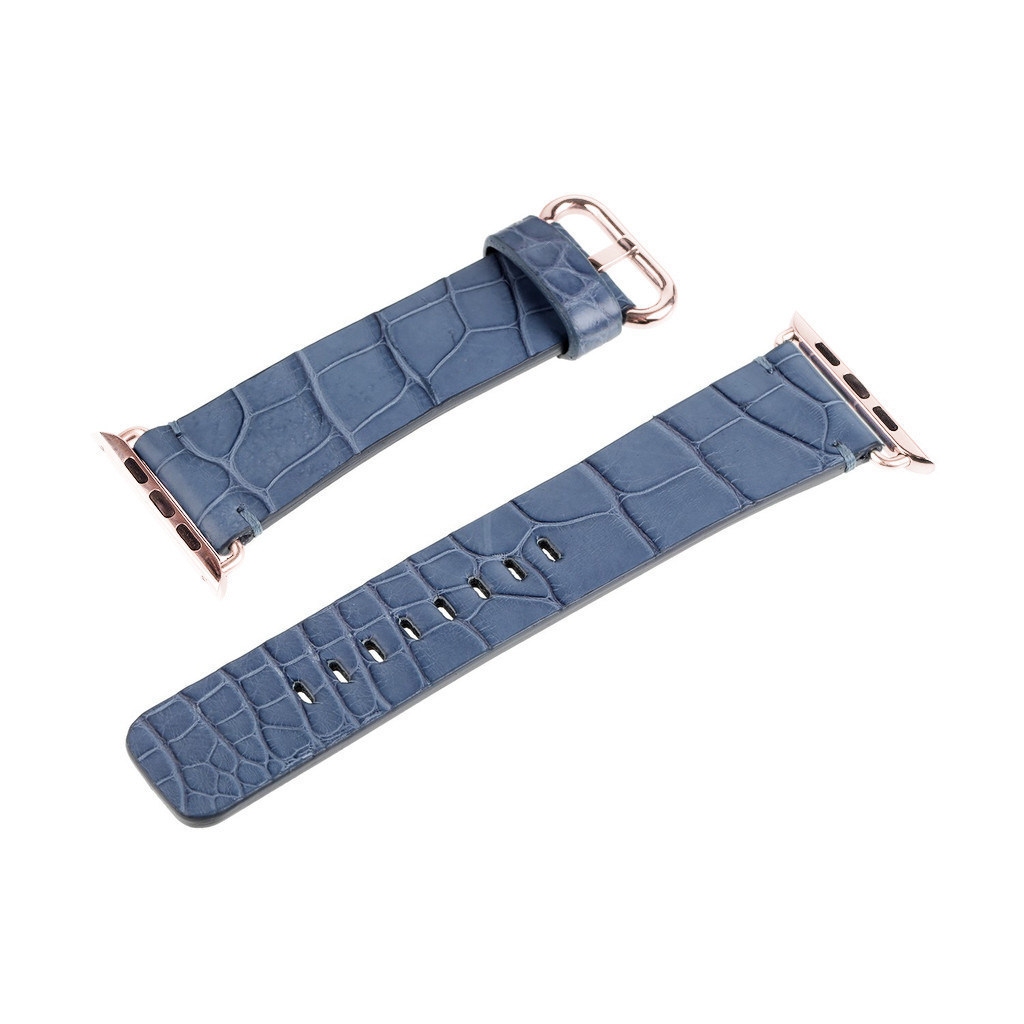 Bianca
Mosca
Unveils
Alligator
Bands
for
Apple
Watch
October 27, 2015
Bianca Mosca, known for its handmade luxury bags, wallets, belts and accessories, is launching a range of hand crafted Apple Watch bands made from prime Louisiana alligator leather available in eleven colors.
The bands are made by hand at the Bianca Mosca workshop in France and come in both the 38mm and 42mm sizes. The company is using Apple's 316L grade connectors and is offering them in three finishes: Steel, Yellow Gold, and Rose Gold. You may be thinking that the Yellow and Rose Gold are expensive relative to steel, but you'd be wrong since the company is simply plating those respective colors.
Bianca Mosca says the Watch bands carry an unlimited lifetime warranty against manufacturing defects, "demonstrating the brand's confidence in the meticulous quality of its manufacturing."
The bands are priced at $375 which includes free shipping in the continental U.S.