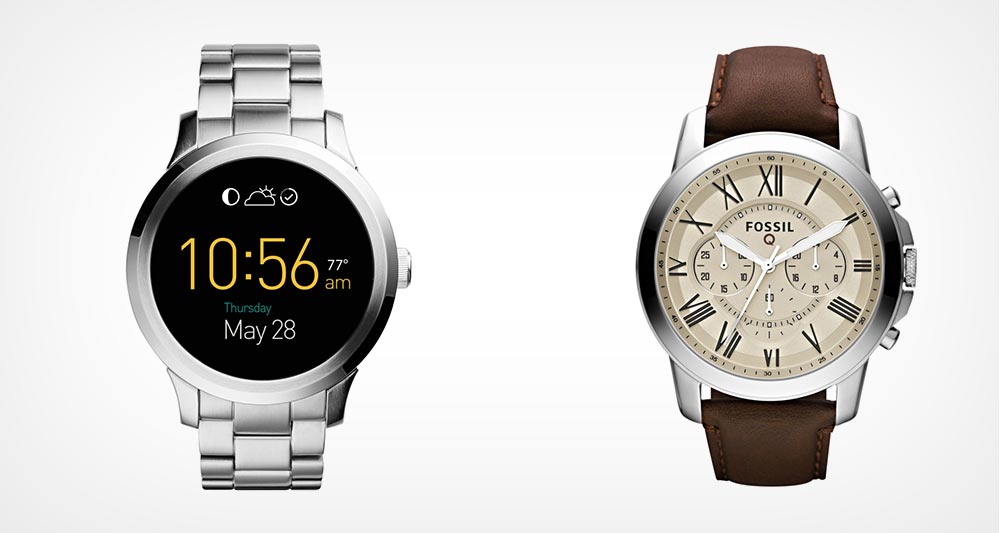 Fossil
Announces
Android
Wear
smartwatch
October 21, 2015
Traditional watchmakers like Fossil and Swatch continue to try and push their way into the smartwatch world. And today, after months of teasing, Fossil has officially announced its Fossil Q line, powered by Android Wear.
The company is debuting a few variants of its smartwatch starting with the Q Reveler and Q Dreamer, which are priced at $125. These two watches are essentially analog timepieces with electronics integrated into the bands for activity tracking, sort of like the Withings smartwatch.
Next is the Q Grant which adds the ability to mirror smartphone notifications and ranges between $175-$195.
But the top of the line smartwatch is dubbed the Q Founder, which runs full Android Wear and uses a full-blown touchscreen display. It's powered by Intel and starts at $275, just a few bucks less than some of other offerings such as the Moto X and Huawei Watch. While we know that the other watches will go on sale starting October 25, the Q Founder has yet to receive a release date, though it will be available in time for the holidays.
Fossil continues to be one of may traditional watchmaking companies trying to get into the smartwatch game. Tag Heuer plans to announce its $1800 Android Wear smartwatch in early November, which it believes will be a big hit. We're a bit skeptic on whether that will happen, but we'll wait and see what Tag has to show us first. Until then, we'll keep you updated on the latest offerings.