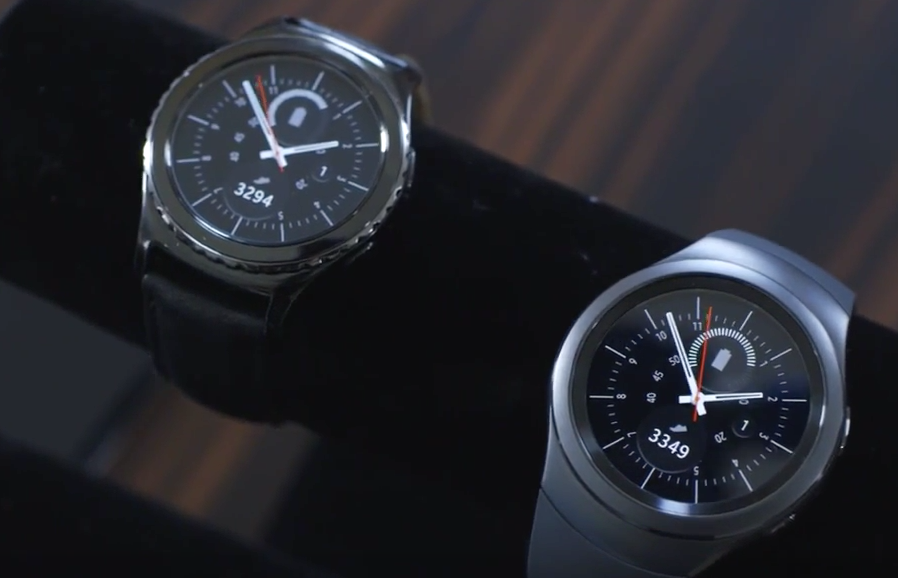 Samsung's
Gear
S2
Will
be
Available
This
Friday
Starting
at
$299
September 30, 2015
Samsung today announced that it's new round smartwatch, dubbed the Gear S2, will ve available for purchase in the U.S. starting this Friday, October 2nd. The Gear S2 will come in two versions, a sport model and a "Classic" model and they will be priced at $299.99 and $349.99, respectively. You'll be able to buy the watch from Samsung directly, or you can grab it on Amazon. Additionally, both Best Buy and select Macy's stores will also have them in stock.
The Gear S2 is Samsung's first round smartwatch intended to go head to head with the Apple Watch as well as the variety of Android Wear smartwatches in the market. Of course, one major difference between the Android Wear watches and the Gear S2 is that the S2 runs its own proprietary Tizen-based OS. The S2 also features a rotating bezel which is aimed at helping users navigate through various lists, similar to the way the Digital Crown works on the Apple Watch.
Pricing for the Gear S2 is inline with the new Moto 360 which also starts at $299.99. It also happens to be about $50 cheaper than the 38mm Apple Watch Sport. Whether it's worth the money has yet to be determined.