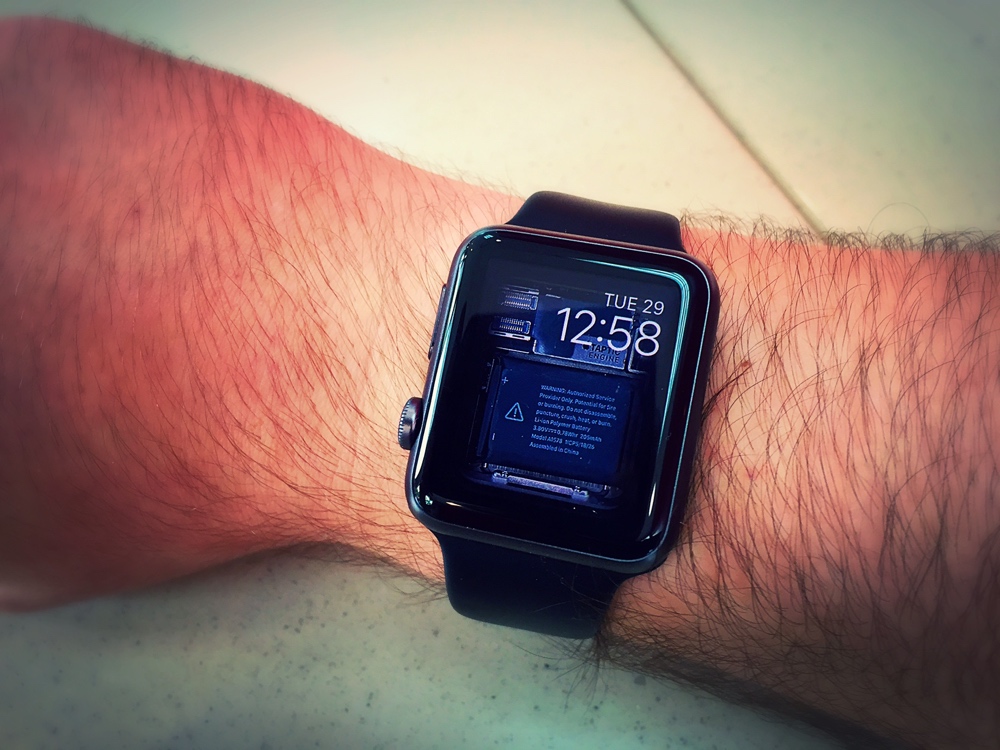 Apple
Watch
Photo
Face
Gallery
Offers
Cool
Customization
September 29, 2015
Twitter user and Apple Watch aficionado Stefan Poulos of Poulos Collective has posted a series of wearable wallpapers he's designed for use with Apple Watch's new Photo Face. While the Face itself is barely customizable (day, date, and time are fixed, but you can choose your photo and zoom in or out to show more or less of the image), some of the results can be pretty cool.
Most of Poulos' images are abstract patterns designed to mesh with the various Sport color combinations, but the "internal view" wallpaper is very slick and sets the table for some interesting electronic/steampunk possibilities on what the guts of the wearable might look like in an alternate universe.
Here are a few of my favorite examples:
For the complete, ever-growing selection and its proper download files, be sure to visit the source.