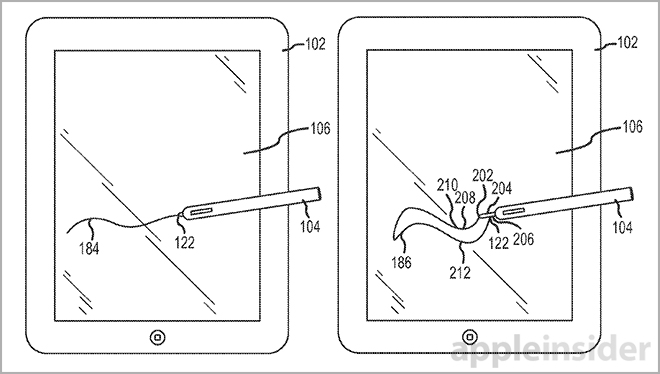 Force
Touch
For
iPad
Might
Not
Be
What
We
Expected
August 22, 2015
With Apple Watch introducing a few truly remarkable pieces of new technology, I naturally had (and have) high hopes that all the wearable's goodies make their way — in one way or another — into Cupertino's other devices. While iPhone stands the most to gain from Apple Watch's hardware successes, I've particularly been looking forward to how Force Touch and the Taptic Engine would play in the new iPads and whether or not we'd see full integration of both features this year or next.
Though haptic feedback might take a while to embed itself under every nook and cranny of Apple's tablet, it's been a safe bet that — in one form or another — Force Touch would be coming to iPads with the upcoming 2015 refresh. As a wannabe cartoonist who never learned to fully control the virtues of proper pen and ink on paper (damn my left-handedness!), I was especially interested in what the mythical iPad Pro might offer in this pressurized regard. Now, apparently, we have the answer.
And I dont like it one bit.
Read with disappointment this bit of sad news (via AppleInsider):
Apple's anticipated jumbo-sized iPad will feature Force Touch input via a new, optional stylus accessory, which will allow for new ways of interacting with the next-generation tablet, according to insider Ming-Chi Kuo.

The analyst with KGI Securities issued a new research note on Wednesday, a copy of which was obtained by AppleInsider, in which he portrayed Force Touch input on the rumored 12.9-inch iPad as "an evolution, rather than a revolution."

According to Kuo, the new Bluetooth stylus will be sold separately from the so-called "iPad Pro." He expects Apple to ship about a million styluses, compared to as many as 3.5 million larger iPad models. …

Kuo's dismissal of Force Touch as a driver of sales is also a change for the analyst, who suggested in April that the new pressure-sensitive input method would be the most significant change to the iOS user interface ever. In fact, at the time Kuo thought Force Touch might be such a big deal that the company's next-generation handset could be called the "iPhone 7," rather than the "iPhone 6s."
A stylus.
A freaking stylus.
Why?
A stylus may be necessary for Force Touch input to work on an iPad because of poor yield rates with the larger screen size, [Ming-Chi Kuo] said.
Yep, because of apparent difficulties with successfully implementing the Force Touch layer into the larger iPad's display (which, incidentally, may be the case with all iPad sizes from mini on up), it looks like the stop-gap for this season will be an Apple accessory that uses the company's new feature branding to compete with a bevy of existing products that already do the same thing. Wonderful.
But this won't only disappoint the digital artists out there, as Force Touch promises to change the entire iOS UI in subtle but meaningful ways. On new MacBooks, for example, a "force click" allows contextual highlighting of keywords, bringing up windowed links to Wikipedia, offering shortcuts to system dictionary entries, and embedding small previews of selected links. In fact, it does a lot more than that. And much of that utility — and some unique iOS-specific use cases, too — will be possible once iPads get full Force Touch integration. But for Force Touch to really impact and push iPad to new heights, it has to be accessible without a dedicated stylus accessory. The user's fingers must do the heavy pressing.
If mine aren't able to do that this year, though, it looks like I'll be stuck with my already laggy iPad 3 for another 14 months.
Bummer.
[Image via AppleInsider]