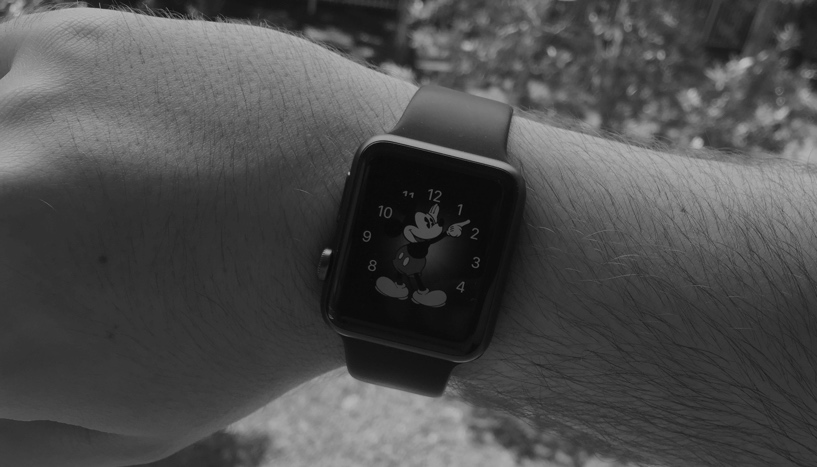 Try
Out
This
Retro
Apple
Watch
Look
May 16, 2015
The folks over at Redmond Pie have a neat little idea to brighten — or, rather, to suck the color right out of — your Saturday.
It's pretty simple, really. Just open the Apple Watch app on your iPhone, tap General settings, head over to Accessibility (which, I should point out, ought not to be buried so deep in the menu subsystem for obvious reasons), and turn Grayscale to "on." If you own an Apple Watch, you've likely already tried this, but the effect is kind of cool, even for those who don't need it. Essentially, it gives a sort of retro vibe to 2015's state of the art, with the added benefit of saving a trickle of battery life (maybe).
But that's not the point. To really hammer home that retro look, you've got to outfit your Apple Watch with the Mickey Mouse Face. (And make sure to turn off all complications, too. That stuff didn't exist back in the day.)
Frankly, the result looks so kitschy and appealing (especially if you're into black and white comics or animation) that I can't believe it isn't an adjustable option for the Face itself. I want the rest of my Apple Watch to be in full color, but I'd actually let Mickey tell me the time more often if he could sport these aesthetics without applying them to everything else.