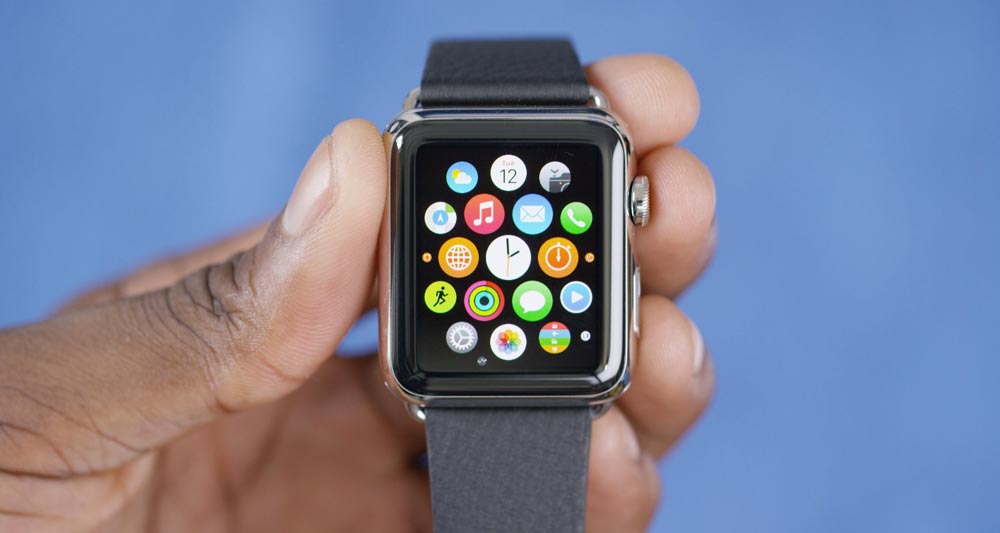 Everything
Wrong
With
The
MKBHD
Apple
Watch
Review
May 15, 2015
Marques Brownlee, better known to his nearly 2.5 million YouTube subscribers as MKBHD, just released his highly-anticipated Apple Watch review, and boy is it… not… good.
This is Apple's first attempt at wearable tech, and this is everything you need to know about it.
Brownlee touts his seven-minute video as "The definitive review of Apple's first wearable." But not only is the thing not definitive, it's not even a review. It's an overview at best, a day one unboxing and first impressions video. These are a dime a dozen, and new ones are coming out each day. Some are insightful, some are superficial. Unfortunately, Brownlee's is the latter. And as if that wasn't bad enough, the guy gets a number of things just plain wrong.
Starting around a minute in, Brownlee makes the unfounded assumption that the 38mm Apple Watch is so small that women will, in large part, opt for the bigger version. Granted it's an assumption, I have to wonder how many women he's actually talked to. Every woman I've spoken with has invariably opted for the smaller design because they find the 42mm version to be too big, both physically and aesthetically. Yes, this is all personally subjective, but Brownlee is effectively suggesting that one of the two Apple Watch sizes is too small for practical use. The claim simply doesn't hold up to scrutiny. (Ironically, the 42mm Apple Watch looks downright enormous on Brownlee's wrist. I honestly think the 38mm would suit him better.)
Brownlee goes on to suggest that his Apple Watch — stainless steel with the Classic Buckle — needs "to stand out from the crowd and be noticeably better than the rest of the smartwatches out there" in order to justify its $700 price tag. Whether he feels it achieves that, he doesn't say. He seems to appreciate its styling, but the real problem with this whole line of reasoning is that — like other Android enthusiasts — he seems to completely gloss over the fact that Apple Watch Sport is the only valid comparison point for the other devices on the market. With Apple Watch, what you pay for above and beyond this range is based mostly on aesthetics and "wrist-feel." The $700 Apple Watch will not be "noticeably better" than the $350 Apple Watch, because they are functionally identical. Had this been a fashion overview, his motivations might make a little more sense. But MKBHD is a tech review channel, and it seems that Brownlee is going out of his way to stack the "value" deck against Apple. Proof of this intent is when, later in the video, he laments: "So with all this, if you're like me, you're still having a hard time justifying the price of this iPhone accessory." (It might be easier to justify that price if you didn't pay almost double what you could have for the exact same feature set.)
After spending all of thirty seconds discussing notifications and Glances, Brownlee finally gets to apps. He explains — with a contrived dismissive chuckle — that Watch apps have to be installed from (and piggyback off of) iPhone. He is telling his audience that this is a joke, but he makes no attempt to explain the rationale behind the limitation. Nor does he suggest that standalone apps are coming sometime later this year. Also (and this is admittedly minor), he suggests that organizing Watch apps can only be done from the Apple Watch app on your iPhone. That's obviously incorrect, and it smacks of dishonesty by omission. To his credit, he does call the overall app experience "smooth but not fast," which is absolutely accurate.
His accuracy tapers off dramatically right after that, though, when he says that Apple Watch has "an LCD display at 290 pixels per inch." He's wrong on both counts. While the 38mm Apple Watch does have a 290 PPI resolution, the 42mm Watch he's "reviewing" has a resolution of 302 PPI. On top of that, the display is not an LCD. It's an AMOLED display. Seriously, something tells me Brownlee did very little research on this product before he fired up the cameras.
What's truly amazing about this review is it fails to touch on some of the biggest features of Apple Watch has to offer. Nothing about fitness tracking. Nothing about Siri. Nothing about Digital Touch. Nothing about water resistance (or the lack thereof). Nothing on WatchKit's forthcoming unlocked potential. Nothing about navigation. Nothing about accessibility. He barely even mentions the build quality, and he didn't even take the time to tell us about the Classic Buckle his unit shipped with. It felt like Brownlee spent more time trying to make a really slick video and less no time trying to understand a product that many people are truly curious about. He clearly doesn't think Apple Watch is a viable product in its own right.
Earlier, Brownlee called Apple Watch an iPhone accessory. At the end of his video, he doubles down on the idea with some advice for potential buyers:
But in terms of whether or not you should buy one… Well, just like a battery case for your iPhone or a camera lens, it's an accessory for your iPhone. And it should be treated as exactly that.
Just like a battery case?
I should have led with that and saved us both about 800 words.